"Kroatische und osmanische Militaria in der Krabat-Ausstellung des Sorbischen Museums in Bautzen"
How does a richly decorated dagger from the 16nth century get into the Krabat-exhibtion of the Sorbian Museum? What is the connection with the scimitar from Kairo and the court in Dresden? What is a Jatagan or a Pusikan? Who were the Janissaries?

The exhibtion "KRABAT. Man. Myth. Brand." reflects upon the time of Johann von Schadowitz, from Žumberak; Sichelberg near Agram (Zagreb) and how his persona became the basis for the mythological "Krabat"-figure by the larger part.
Von Schadowitz was an Uskok and grew up near to the military border. The setting up and extension of this so called "Militärgrenze" took place along the 16 century, especially induced by the expansion of the Ottoman Empire under Süleiman the I. A lot oft he historical militaristic traditions of the Balkan Peninsula can only be explained against this background. The presence of Mr. Schuckelt (Staatliche Kunstsammlungen Dresden) in the preparation team this exhibtion was a stroke of luck for us.
Thanks to Mr. Schuckels negotiations, the Sorbian Museum was enabled to borrow and display ottoman, croatian and further militaria from the Turkish Chamber (Staatliche Kunstsammlungen Dresden)  for the duration of this exhibition. Furthermore we had an acknowledged expert for this field in the preparation team.
March the 14nth 2018 there ist he opportunity to get explanations about the displayed objects regarding their descent and meaning by an expert first hand!
The lecture with Mr. Schuckelt ist the last event in the row "Lectures and guided tours" of the KRABAT-exhibtion, where the curators hold deepening lectures and guiding tours.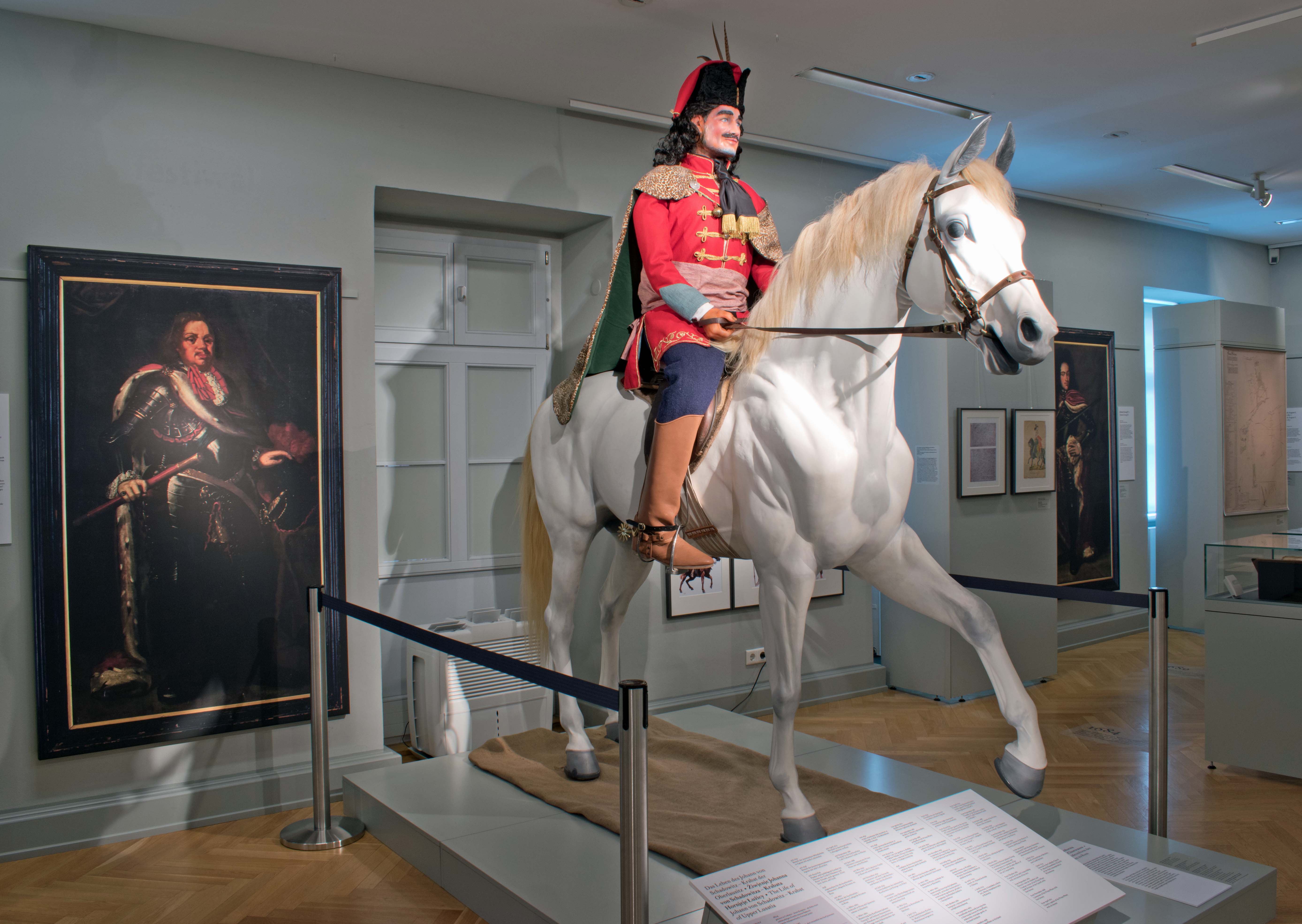 Wednesday, March 14nth 2018
6.p.m guided tour through the Exhibition "KRABAT. Man. Myth. Brand." Special exhibition.
7. P.m. lecture ["Croatian and Ottoman Militaria in the Krabat-exposition of the Sorbian Museum in Bautzen."]