"Witajće k nam – Welcome!",
this is how we greet our guests in the middle of the picturesque old town of Budyšin – Bautzen. The area of the Ortenburg high above the Spree was once the tribal castle of the slavic tribe Milzener. Today the capital of Upper Lusatia is the cultural center of the Sorbs.
Take the opportunity and get to know the history and culture of the slavic minority who have lived here for more than a thousand years. From traditional costumes and customs to modern art and music, the exhibitions and events offer something for everyone.
We recommend our audio guide for adults and the entertaining video guide for children.
All is landscape. The Sorbian painter Jan Buck
2 Oct 2022 – 26 Feb 2023
"For me, art is the inner spiritual examination of reality." (Jan Buck 1922 – 2019)
On occasion of the 100th birthday of the famous Sorbian painter Jan Buck, the Sorbian museum and its project partners dedicate a special exhibition to him. It is accompanied by a very detailed monograph. Both, the exhibition and the publication, give a broad insight into the painter's life and work.
Jan Buck experienced that the present can´t be depicted with methods of the past, but needs a new, modern use of forms and intellectual examination. But until then, Sorbian visual arts were trapped in a rather restricted, folkloristically exaggerated and provincially limited radius. That is, why he called for a spiritual opening of the Sorbian art many a time during his life. By this means, the Sorbian art would find a connection to the modern age. He managed to achieve this by his paintings.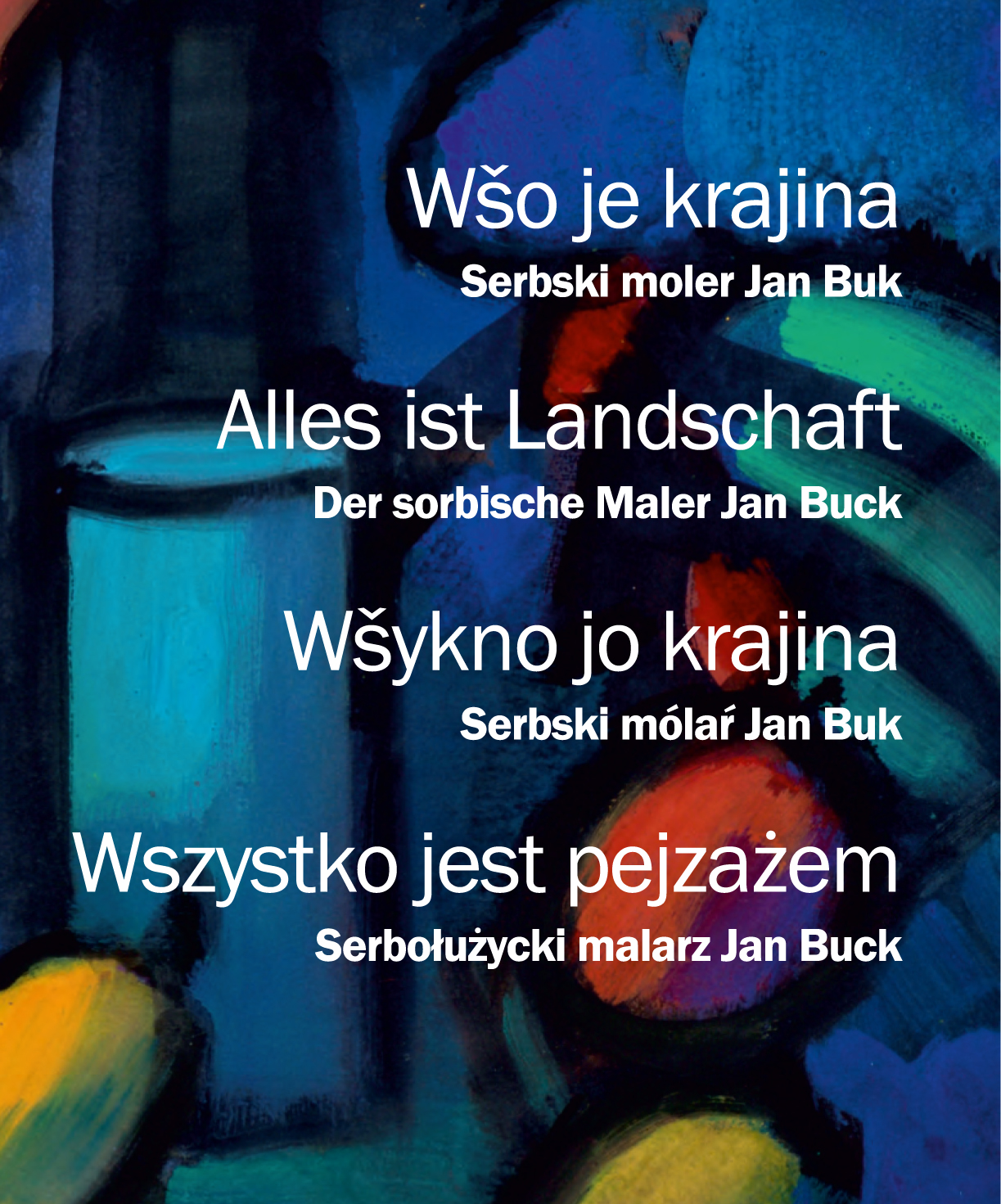 News
The Sorbian museum wishes all his visitors and friends a happy and prosperous New Year 2023. We want to thank everybody for their visit as well as their loyalty and kind support during the last year. For 2023 the Sorbian museum plans a variety of different events and workshops and new special exhibitions. So come […]
It is your last chance to visit our special exhibition, where traditional Slovakian headdresses have been presented by combining photography, body painting, art and tradition. "Parta" is the name for it. Slovakian women used to wear it in the old days. Come and join our last party to celebrate the closing event of our special […]