Small folk. Abundant culture.
Impressive history and lively present with colourful, abundant culture and wonderful customs – that's what Sorbs are known for. Get to know this folk with their plenty traditions – right here at Sorbisches Museum Bautzen. Fascinating exhibitions for the whole family will give you an understanding of trade and traditional costumes, music and religious faith as well as settlement history and contemporary art of the Sorbian folk.
"Witajće wutrobnje" – Welcome to the world of the Sorbs.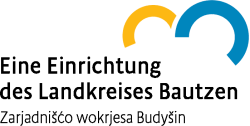 Programme overview
At this spot you can see the recent quaternal event-flyer as pdf. file.
-> FLYER
WOBRAZY KRAJINY. PODOBE POKRAJINE. BILDER EINER LANDSCHAFT. WOBRAZE KRAJINY.
PŘECHOD. PREHOD. ÜBERGANG. PŚECHOD 03
No matter what language, no matter what provenance; art can truly bring people together. Finally we have got the same questions about life and nature because we are all human beings. It is exactly what our new special exhibition
Transfer part 3. Pictures of a landscape
does.
Twelve artists in whole, one of them an artist group, coming from three different countries, speaking four languages. They have asked themselves what the landscape does for us or what we do with it. Doesn't transfer even more mean? Find out: 26 May – 25 August, presented in the Sorbian Museum.
Events
News
Born in 1990 in Worklecy-Räckelwitz and currently living in Budyšin-Bautzen. In the year 2011, I began my studies in history, political science and musicology at the Technical University of Dresden, which I concluded in 2017 as Master of Arts. As scientific graduate trainee at the Serbski muzej – Sorbisches Museum I am primarily responsible for […]
This year's slogan is "Museums as Cultural Hubs: The Future of Tradition". Therefore we invite you to visit the Sorbian Museum on the 19th of May, to see some creative art works, which were made by students of the Sorbian high school in Bautzen. Entrance free.