"Witajće k nam – Welcome!",
this is how we greet our guests in the middle of the picturesque old town of Budyšin – Bautzen. The area of the Ortenburg high above the Spree was once the tribal castle of the slavic tribe Milzener. Today the capital of Upper Lusatia is the cultural center of the Sorbs.
Take the opportunity and get to know the history and culture of the slavic minority who have lived here for more than a thousand years. From traditional costumes and customs to modern art and music, the exhibitions and events offer something for everyone.
We recommend our audio guide for adults and the entertaining video guide for children.
PARTY IN THE 21ST CENTURY
is a spectacular Slovak joint project by photographers Ľubomír Sabo and Zuzana Sénášiová, ethnologist Katarína Sabová and painters Sarah I. Avni and Ivana Mintálová.
The parta, plural party, is a traditional Slovak headdress that brides and bridesmaids used to wear. 53 partas from different regions of Slovakia were staged for this project with symbolic painting and gestures of the models.
The exhibition project has been travelling worldwide with extraordinary success since 2016. It could also provide inspiration for Lusatia and its forgotten traditional costumes. Workshops will be held for this purpose.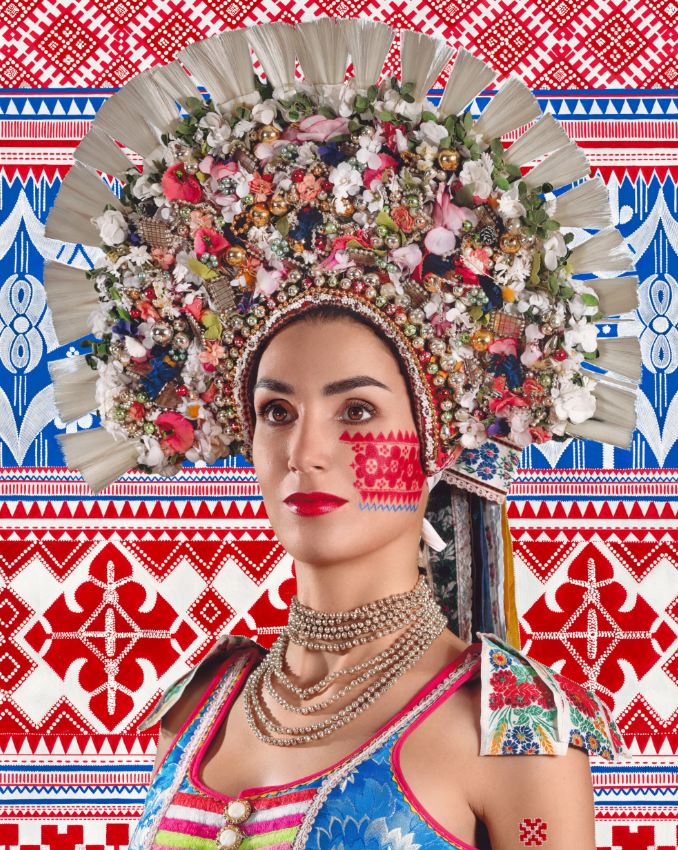 News
The Sorbian museum is closed indefinitely off 15th of November 2021. Our team support the health office because of the precarious situation concerning Corona. In urgent cases, you can reach us by telephone 03591 270 870 0 or email sekretariat@sorbisches-museum.de. Take care and hopefully see you soon! All the best wishes, yours team of the […]
Now the audio tour for adults and also the animated children's tour can be used freely using QR codes and a private mobile device. A link to the museum page opens by scanning or photographing the codes and the respective stations are explained. The audio guide is available in the following seven languages: German, English, […]