Small folk. Abundant culture.
Impressive history and lively present with colourful, abundant culture and wonderful customs – that's what Sorbs are known for. Get to know this folk with their plenty traditions – right here at Sorbisches Museum Bautzen. Fascinating exhibitions for the whole family will give you an understanding of trade and traditional costumes, music and religious faith as well as settlement history and contemporary art of the Sorbian folk.
"Witajće wutrobnje" – Welcome to the world of the Sorbs.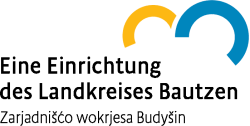 Programme overview
At this spot you can see the recent quaternal event-flyer as pdf. file.
-> SM flyer
Sorbian Easter
24.3.2019 – 5.5.2019
The Sorbian Lusatia is well-known for their traditions at Easter time.
The new special exhibition presents a range of easter customs; those are celebrated from Maundy Thursday until Easter Sunday. Whether men, women or children, all people have their "job" during this special time. Rattling, Easter water and Easter riders are just some examples at this point. Families are welcome to find out what Easter feels like.
The decorated Easter eggs are especially famous at this time of the year. Come and see also the winners of the competition for the most beautiful Sorbian Easter egg.
PROGRAM
Would you like to do waxing, scratching or embossing? You can come and learn during a workshop how to decorate an original Sorbian Easter egg. If you don't have enough time for learning one of these techniques, don't worry, there is also the possibility to watch the experienced folk-artists in action. A cultural program takes traditionally place in the historical festival room at 3 o'clock in the afternoon at Holy Saturday. Further you can book guided tours for the special exhibition.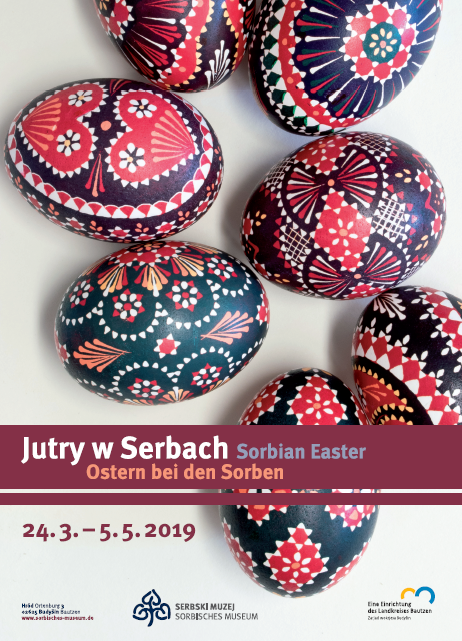 Workshops
Workshops about waxing and embossing, from 1 to 5 pm.
24.3.19 (Sun)
30.3.19 (Sat) – 31.3.19 (Sun)
06.4.19 (Sat) – 07.4.19 (Sun)       
13.4.19 (Sat) – 14.4.19 (Sun)       
Costs: adult 6,00 €, children 3,50 € Every participant gets one egg for decorating. Every other egg costs 0,50 €.
Workshops about scratching, 27.4.19, from 10 am to 5 pm.
Costs: 10,00 € per person, The aim of this project is to revive the historical patterns because this technique turns 300 years old this year. It is supported by Förderkreis für sorbische Volkskultur e.V. Please book in advance. contact: foerderkreis@sorben.com; 03591/550 108, sekretariat@sorbisches-museum.de; 03591 270 8700
Easter weekend
"Schauwerkstatt" ("The Making of") and selling of Sorbian Easter eggs, 19.4. – 22.4.2019
Folk-artists show the variety of decorating Easter eggs from Good Friday until Easter Monday in the Sorbian Museum. You can buy their creations, varying from embossing, waxing, and scratching to etching.
Holy Saturday, 20.4.2019, 3 pm cultural program in the historical festival room
It is a long-standing tradition in the Sorbian museum that you can enjoy dance and listening to music at the weekend before Easter. Finally it is spring. The event will be performed by "Sorbische Tanz- und Trachtengruppe Bröthen e.V.".
News
Call for Competition "SORBIAN STREET STYLE" by Volksbank Dresden-Bautzen eG and Sorbisches Museum in Bautzen, Germany, 1 February 2019 – 31 May 2019 Theme: "The key to modern fashion lies in the union of tradition and the avant-garde." (Valentino Garavani, Italian designer) New modern fashion and Lusatian design drawing on the elements of traditional Sorbian […]
How did you live in the Middle Ages? What did you wear in those old days? Was the food tasty in the medieval times? How do you make a fire? Come and join our event "The Sorbian Museum brings (en)light(ment) into the darkness of the history" on Sunday, the 20th of January 2019 from 1.00 […]