Small folk. Abundant culture.
Impressive history and lively present with colourful, abundant culture and wonderful customs – that's what Sorbs are known for. Get to know this folk with their plenty traditions – right here at Sorbisches Museum Bautzen. Fascinating exhibitions for the whole family will give you an understanding of trade and traditional costumes, music and religious faith as well as settlement history and contemporary art of the Sorbian folk.
"Witajće wutrobnje" – Welcome to the world of the Sorbs.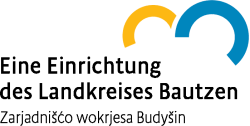 Programme overview
At this spot you can see the recent quaternal event-flyer as pdf. file.
-> kwartalny flyer 3
A peace of me. Sculptures and dolls of Regina Herrmann
19.8.2018 – 14.10.2018

Special exhibition "A peace of me. Sculptures and dolls of Regina Herrmann" from August the 19th 2018 until October the 14th 2018 On the occasion of the 70th birthday of Regina Herrmann, the exhibition is dedicated to her extensive work.
Her creations reflect the deities and myths of the Lusatia. Imagination, thoughts and sensations are directly incorporated in the making process.
Every sculpture shows a peace of the designer's soul.
News
Travelling exhibition "Wendish churches between Löbau and Lieberose"  in Guben Wendish churches refer to Slavic natives in Saxony and Brandenburg. With the Reformation the Sorbian / Wends received the possibility to hold church services in their mother tongue. In the tows they got their own churches, often branch churches of German city churches. In some […]
10.08.2018 –  14.10.2018 The exhibition examines the Sorbian roots in the Lusatian heath region between Senftenberg, Hoyerswerda, Spremberg, Weißwasser, Bad Muskau and Niesky. It deals also with the identity and value change as a result of the industrialisation and with the assimilation of the sorbian people. The unique costumes and customs of the Sorbians in […]