"Witajće k nam – Welcome!",
this is how we greet our guests in the middle of the picturesque old town of Budyšin – Bautzen. The area of the Ortenburg high above the Spree was once the tribal castle of the slavic tribe Milzener. Today the capital of Upper Lusatia is the cultural center of the Sorbs.
Take the opportunity and get to know the history and culture of the slavic minority who have lived here for more than a thousand years. From traditional costumes and customs to modern art and music, the exhibitions and events offer something for everyone.
We recommend our audio guide for adults and the entertaining video guide for children.
"Čej´ da sy? Roots in change"
14 May 2023 – 24 October 2023

The life of the catholic Sorbs is based on their native language, their christian faith and their traditions. "Čej´ da sy?", which roughly translates to "Who do you belong to?", is the question people ask, when a stranger rings the door bell, because usually people know each other. But the world doesn´t stand still in the triangle between Bautzen, Kamenz and Hoyerswerda. Just like the Klosterwasser, the little stream that runs trough the fertile land around the monestary of St. Marienstern.
In our modern world things are more individual and pluralistic than they were a hundred years ago. The older generation starts to question old habits. As does the younger generation, who is discovering the world. But are their roots strong enough, so that they will return eventually? Maybe you will find the answer if you take a look through the colourful prism of "Čej´ da sy? – Roots in change".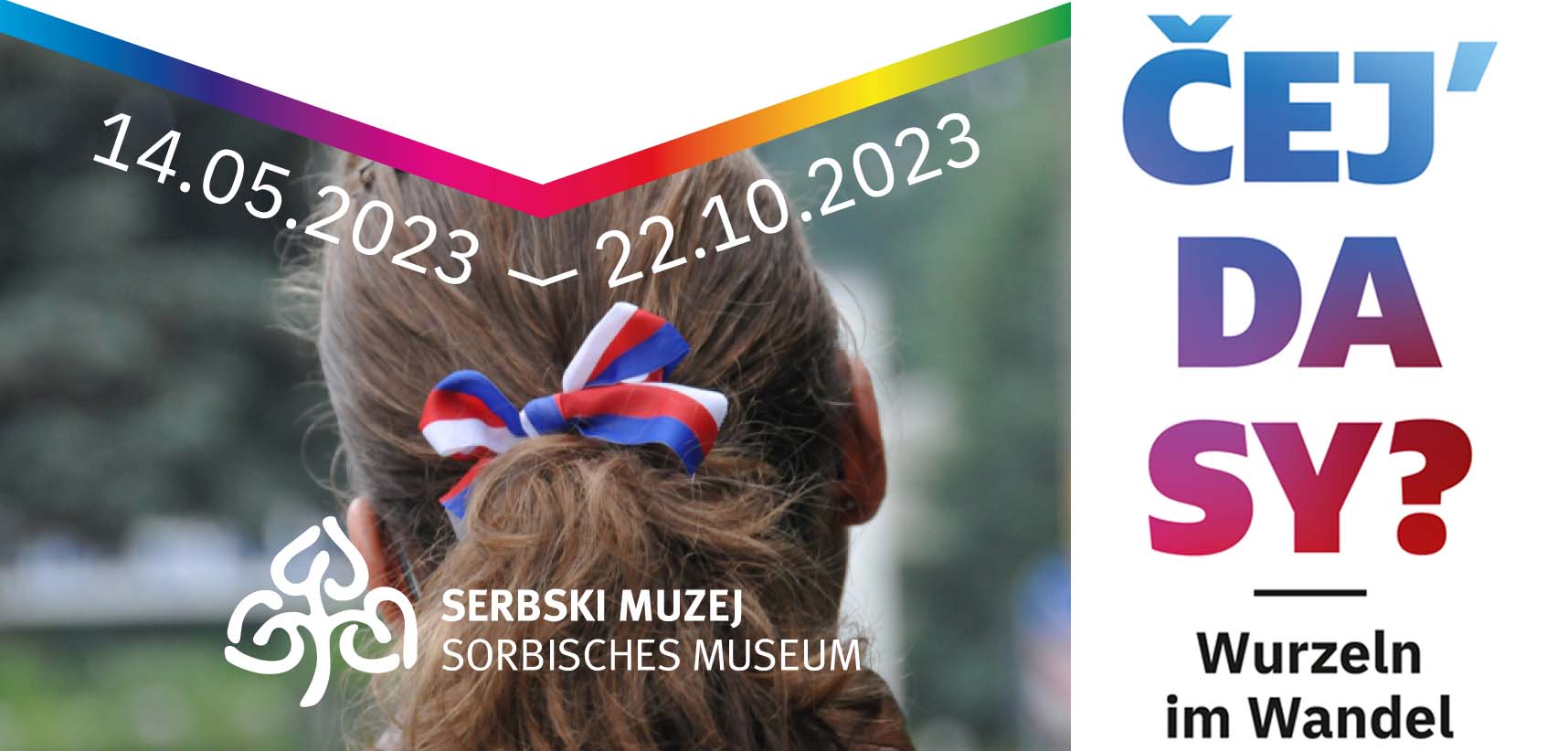 News
One room – many languages The Sorbian museum is a place of encounter for people from the region and from all over the world with their different languages. For international guests the museum offers two guided tours in Polish and English, which will give an overview of sorbian culture and history. If you want to […]
Dear guests and visitors, on Saturday, 22nd of July, the Sorbian museum is open from 12 p.m. until 4 p.m. for operational reasons. Further the Sorbian museum will be open for your visits from 10 a.m. until 4 p.m. on these following days, because of the open-air theatre (»27. Bautzener Theatersommer«): Saturday, 22 July 2023 […]