Virtual tour "The Beat of Time"
Please click below, so you can start the 360-degree video.
In the video you will see circles on the floor, click on those and you can go further to explore the exhibition.
"Witajće k nam – Welcome!",
this is how we greet our guests in the middle of the picturesque old town of Budyšin – Bautzen. The area of the Ortenburg high above the Spree was once the tribal castle of the slavic tribe Milzener. Today the capital of Upper Lusatia is the cultural center of the Sorbs.
Take the opportunity and get to know the history and culture of the slavic minority who have lived here for more than a thousand years. From traditional costumes and customs to modern art and music, the exhibitions and events offer something for everyone.
We recommend our audio guide for adults and the entertaining video guide for children.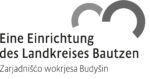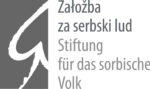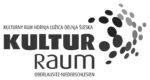 The Sorbian museum is sponsored by the foundation for the Sorbian people (Stiftung für das sorbische Volk), which annually grant benefits because of tax money based on the financial household decided by deputies of the parliament of the Federal Republic of Germany, the state parliament of Brandenburg (Landtag Brandenburg) and the state parliament of Saxony (Landtag Sachsen). The museum is also supported by the administrative district Bautzen (Landkreis Bautzen) and the cultural area Upper Lusatia-Lower Silesia (Kulturraum Oberlausitz-Niederschlesien). The Sorbian museum is an institution of the administrative district Bautzen.
20 September 2020 – 09 May 2021
Colours oft the distance.
The painter Ante Trstenjak and the Lusatian Sorbs
Lusatia plays an important role in the work of the Slovenian artist Ante Trstenjak (1894–1970). Fascinated by the diverse costumes of Sorbian women and girls, he traveled to Upper and Lower Lusatia for studies that shaped his artistic work until the 1960s.
During his first stay in Lusatia in 1928, 30 paintings as well as numerous sketches and drafts were made in addition to depictions of traditional costumes, landscapes, city and village views.
Prague was the home of the painter for a long time: he studied at the Academy of Fine Arts (1920–1923) and worked here until he moved to Maribor in Slovenia in 1950. During his studies he wanted to capture Lusatia and its Sorbian costumes. Decisive for this was the Lusatian work cycle by the Czech painter Ludvík Kuba exhibited in Prague in 1922.
The exhibition and the accompanying catalog of the Sorbian Museum in Bautzen were created in close cooperation with the Umetnostna galerija Maribor and the Národní muzeum Prague as well as other partners at home and abroad. The exhibition catalog is only the second more extensive monograph on the artist.
The catalog accompanying the special exhibition (ISBN 978-3-9822276) is available in the museum shop for 19,90 €.
Hermank w Błótach / Jahrmarkt im Spreewald

1928, Öl auf Leinwand, Serbski muzej

Grobla w Błótach / Spreewaldfließ

um 1928, Öl auf Leinwand, Sorbisches Museum
News
Der Ausgangspunkt liegt im Ausloten grafischer Mittel: Das Kennenlernen und Probieren mit verschiedenen Zeichenmaterialien wie Tusche, Kohle, Bleistift, Grafit, Marker und Fineliner. Dabei liegt der Schwerpunkt in der Sensibilisierung auf die unendlichen Möglichkeiten zwischen weiß und schwarz. Ihr erfahrt das Spiel mit Linie, Fleck, Struktur und Fläche. Am Ende wird das Schwarze dann auch gegenständlich […]
Ab Samstag, den 29. Mai sowie am Sonntag, den 30. Mai bleibt das Museum jeweils eine Stunde länger geöffnet. Von 10 bis 19 Uhr können Sie nach Terminvereinbarung entspannt das Museum erkunden. Führungen in der Sonderausstellung " Farben der Ferne. Der Maler Ante Trstenjak und die Lausitzer Sorben" werden wie folgt angeboten: 29.5.2021: 10 Uhr für […]