"Witajće k nam – Welcome!",
this is how we greet our guests in the middle of the picturesque old town of Budyšin – Bautzen. The area of the Ortenburg high above the Spree was once the tribal castle of the slavic tribe Milzener. Today the capital of Upper Lusatia is the cultural center of the Sorbs.
Take the opportunity and get to know the history and culture of the slavic minority who have lived here for more than a thousand years. From traditional costumes and customs to modern art and music, the exhibitions and events offer something for everyone.
We recommend our audio guide for adults and the entertaining video guide for children.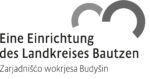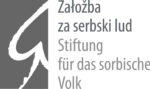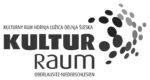 The Sorbian museum is sponsored by the foundation for the Sorbian people (Stiftung für das sorbische Volk), which annually grant benefits because of tax money based on the financial household decided by deputies of the parliament of the Federal Republic of Germany, the state parliament of Brandenburg (Landtag Brandenburg) and the state parliament of Saxony (Landtag Sachsen). The museum is also supported by the administrative district Bautzen (Landkreis Bautzen) and the cultural area Upper Lusatia-Lower Silesia (Kulturraum Oberlausitz-Niederschlesien). The Sorbian museum is an institution of the administrative district Bautzen.
Dear visitors!
Please don't forget, if you visit us, that everyone has to keep in mind the 3G-rule because of Corona. This means: just vaccinated, tested or recovered persons are allowed to enter the museum. Thanks for your understanding, enjoy your visit!
5x Germany all over the world
17 Oct 2021 – 27 Feb 2022
If we talk about migration, we all think of migration by other people, foreign people who have come to your country and live here now, but there is also the migration of ourselves. There have been several Germans in history, who left Germany, who emigrated involuntary because of such reasons as poverty, suffering hunger, prosecution, war, disaster, finding a job or voluntary because they felt such a deep love of adventure or were simply looking for a better life.
The travelling exhibition "5x Deutschland in aller Welt" (5x Germany all over the world) shows us this way, how the descendants of German emigrants, living on five continents, do live and work now. The photographer Jörg Müller from Hamburg travelled some time, and took photos of these people. He wanted to know more about their lives and to get an understanding in general. The Goethe Institut e.V. is welcoming you, to join this exhibition for changing your perspective and becoming aware, understanding, tolerating for migration and diversity.
https://www.goethe.de/de/spr/eng/dmi/5xd.html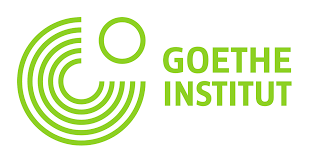 News
Now the audio tour for adults and also the animated children's tour can be used freely using QR codes and a private mobile device. A link to the museum page opens by scanning or photographing the codes and the respective stations are explained. The audio guide is available in the following seven languages: German, English, […]
Figures of girls from the four Sorbian costume areas pose in front of the house model of the Sorbian Museum. Gotthard Steglich from Steina designed these wooden figures based on the model of the flower girls from the Ore Mountains. In the near future the friends want to take a look at different things in […]