Small folk. Abundant culture.
Impressive history and lively present with colourful, abundant culture and wonderful customs – that's what Sorbs are known for. Get to know this folk with their plenty traditions – right here at Sorbisches Museum Bautzen. Fascinating exhibitions for the whole family will give you an understanding of trade and traditional costumes, music and religious faith as well as settlement history and contemporary art of the Sorbian folk.
"Witajće wutrobnje" – Welcome to the world of the Sorbs.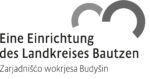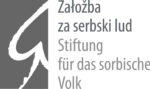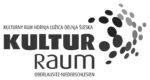 The Sorbian museum is sponsored by the foundation for the Sorbian people (Stiftung für das sorbische Volk), which annually grant benefits because of tax money based on the financial household decided by deputies of the parliament of the Federal Republic of Germany, the state parliament of Brandenburg (Landtag Brandenburg) and the state parliament of Saxony (Landtag Sachsen). The museum is also supported by the administrative district Bautzen (Landkreis Bautzen) and the cultural area Upper Lusatia-Lower Silesia (Kulturraum Oberlausitz-Niederschlesien). The Sorbian museum is an institution of the administrative district Bautzen.
Programme overview
At this spot you can see the recent quaternal event-flyer as pdf. file.
Sorbian Easter – Jutry w Serbach
21 March – 23 August 2020
The Sorbian Lusatia is well-known for its rich traditions at Easter time. Come and find out how our region had celebrated Easter in the old days and see how it is celebrated nowadays. As "special treat", we present to you the art works of Mario Oschika this year. Finally, enjoy the collections of the winners of the competition for the most beautiful Sorbian Easter egg as usual. Last but not least, we would like to remind you of our activities for families that you can experience with all your senses. Children are very welcome to find out about more!
Workshops 21 March – 5 April 2020, from 1 to 5 pm
At the weekends from 21st of March until the 5th of April, you always have the opportunity to take part at our workshops "Decorating a Sorbian Easter egg". Professionals will help you to learn the different techniques of waxing and embossing. Costs for adults: 6, 00€, costs for children: 3, 50€ each participant gets one Easter egg for decoration. Another egg costs 0, 50€ Please book in advance!
"Schauwerkstatt" ("The Making of") and selling of Sorbian Easter eggs 10 April – 13 April 2020, from 10 am to 6 pm
Folk-artists show the variety of decorating Easter eggs from Good Friday until Easter Monday in the Sorbian Museum. You can buy their creations, varying from embossing, waxing, and scratching to etching.
Easter program in the historical festival room of the Sorbian museum on 11 April 2020 at 3 pm
To welcome the spring this year, enjoy watching dance and listening to music at the Sorbian museum on Holy Saturday. It will be performed by "Sorbische Volkstanzgruppe Schmerlitz e.V.".
News
Some time ago, part of the new graphical concept was put into effect at the eastern face of our museums building. The logo of the Serbski muzej – Sorbian museum was placed there to ensure easier navigation for visitors coming from the Matthias Tower. Last week followed the attachment of a new inscription at the […]
The Sorbian Museum reopened its doors to the public on 5th May 2020. Additional measures are now required with regard to compliance with distancing rules and hygiene regulations. We ask all visitors to follow these corresponding guidelines.  Your Museum Team   Measures for Visitors to the Sorbian Museum According to the legal regulations, wearing a […]