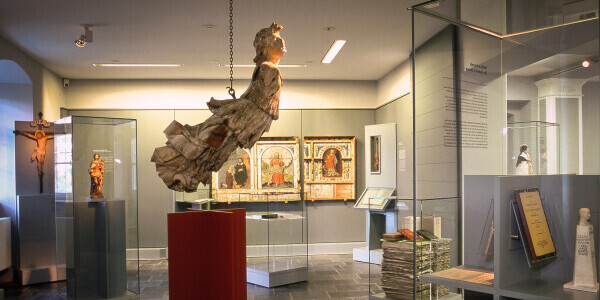 Guided tours at the permanent exhibition
Impressive and especially living history can you find at the Sorbian museum. Learn some facts about this rich culture of the sorbian people as well as your first sorbian words. There is loads to discover – three floors full of sorbian history, traditional costumes and customs as well as sorbian art and literature.
If you want a guided tour by us: 1 or 1,5 h. Afterwards you are very welcome to enjoy a cup of coffee down at our foyer.
Book in advance, please, via tel.: 03591/2708700 or via e-mail: sekretariat@sorbisches-museum.de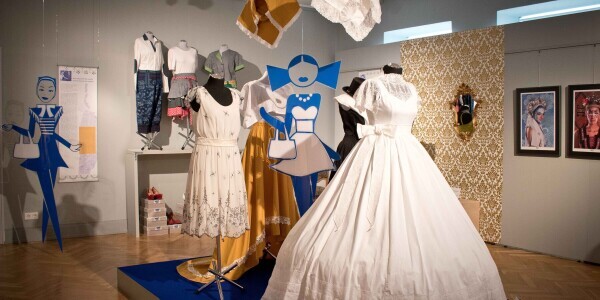 Guided tours at the special exhibition
SORBIAN STREET STYLE 22.9.2019 – 1.3.2020
What does Sorbian fashion look like?
We present newest Sorbian fashion created by experienced designers and the winners of the contest SORBIAN STREET STYLE. Our slogan is: tradition and innovation belong and come together. During our guided tour, we tell you the stories behind the scenes. What did the designers think about when they were making their fashion collections? Do you like this kind of fashion? Is this our future? Let's talk about it.
Book in advance, please, via tel.: 03591/2708700 or via e-mail: sekretariat@sorbisches-museum.de
Afternoon activities for adults
Coffee at three o'clock
Ones in each quarter on a wednesday, the Sorbian Museum invites all those who are interested to coffee at three o'clock. After a short entertaining lecture on a typical seasonal theme or an exceptional object of the collection, you can exchange thoughts and memories while enjoying a cup of coffee and cake.
This is a good opportunity for all to learn something new about the museum's work and visit the current special exhibition.
Admission:
4,50 € including coffee and cake.
Museum education
The Sorbian Museum has entertaining exhibits and exciting projects for visitors of all ages.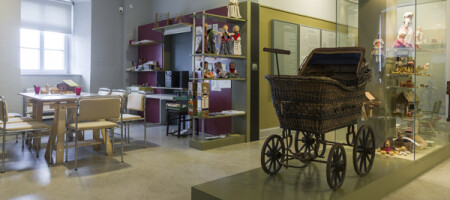 To the history of the Sorbs
In a short time travel we explain the history of the Sorbs, language differences, costumes and customs. It is also taught, how it feels to live as a minority, to speak two mother tongues and to use them in the everyday life.
In the students cabinet the students become active themselves. So getting to know the Sorbian language becomes a children's game.
 Suitable for: primary school, secondary school / grammar school and special school children
Childhood and school in the past
We want to adventure the life 150 years ago, how children lived in the past, which toys they had and which tasks they solved. With several exhibits we want to "sense" the time of our grandparents.
Fitted with stylus, pen and ink the children learn to use the old handwriting and with the help of sayings, rhymes and songs the sorbian language is brought closer to the children.
Furthermore the children get to know a lot about school life in the 19th and 20th century.
Suitable for: pre-school, primary school, secondary school / grammar and special school children

On the tracks of Sorbian legends
This program leads at first through the permanent exhibition, where the children can search for the hidden legendary figures. The respective legends and fairy tales will be presented for this. After this everyone can draw his own favorite character.
Suitable for: pre-school, primary school, secondary school / grammar school and special school children.
In the gallery of the Sorbian Museum we select pictures, which appeal to us. We try to describe them with word and sounds and retrace them.
Who invents the best short story about his picture?
Suitable for: pre-school, primary school, secondary school / grammar and special school children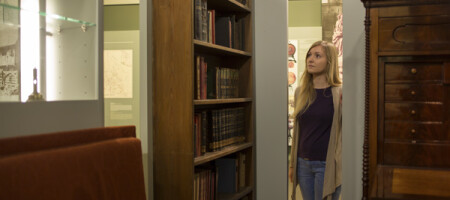 Sorbian personalities and national identity
As an entry, the course of the Sorbian national movement is presented. In a presentation and in free work the students get to know important personalities like for example Schmoler, Mucke, Mirtschink, Grollmuß and Bart-Ćišinski.
Also included are exhibits, books, quotes and music from this time.
Suitable for: secondary school and grammar school

Tracing in the old city of Bautzen – get know the city again!
At certain places the history comes alive by mastering tasks and answering questions.
Suitable for: primary School, special school, secondary and grammar school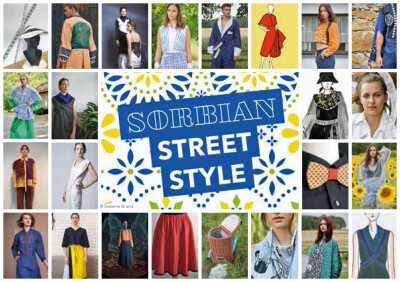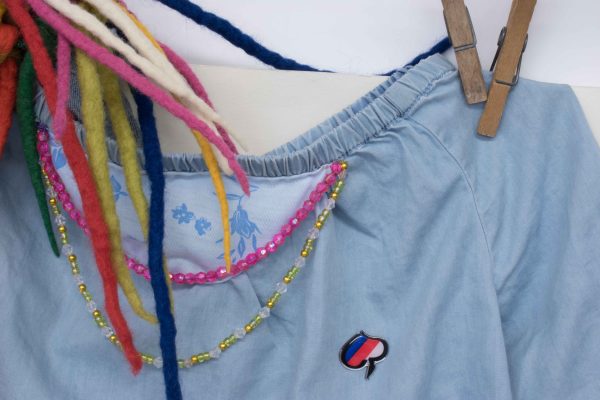 Let us talk about: What is "Street Style"? What does SORBIAN STREET STYLE mean? Every designer was inspired by the Sorbian traditional costume, so there have been created many different interpretations of it. What is your personal opinion about it? Do you like this fashion or not? What would you have done? What is the difference between fashion and traditional costumes? Isn't it even the same? Can you bring these two things together?
All this theory… What is about the evolution in practice? That's why, we decided to form three groups with different tasks. To fulfil one task, it takes around 30 until 45 minutes.
Group 1 "The supermodel": Preparation and performance of a themed fashion show with models and presentation.
Group 2 "The designers": Find a slogan or theme and then start to plan, draw and present your own fashion draft.
Group 3 "The judging panel": Who is the best? This is not an easy decision. Think about different categories how to judge in a fair and honest way. What is about the prices? What do the winners get as special rewards?
At the end, group 1 and 2 present their working results in front of group 3. This process will last again 30 minutes in whole.
This programme helps to strengthen our self-confidence, our creativity as well as our team spirit. The length of time can vary between 1,5 and 2 hours and is therefore dependent on the size of the groups.
Another version: students can work in groups or for themselves to create something like accessories, post cards, cotton bags or ribbons for taking home then. (costs of material: 2€)
Book in advance, please via tel.: 03591/2708700 or via e-mail: sekretariat@sorbisches-museum.de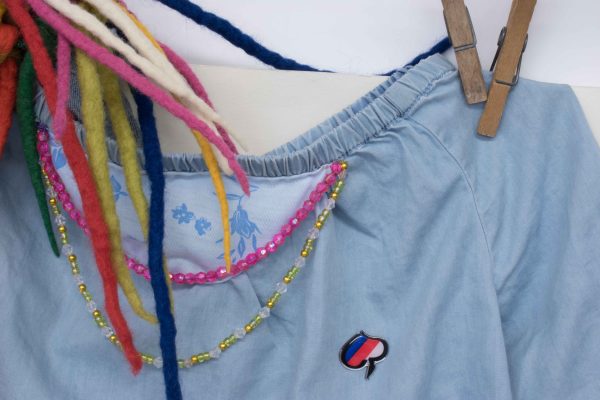 "SERBSKI STREET STYLE"
Do you like fancy fashion? Do you know the Sorbian people and their traditional costumes? Join us, to see, how young students and experienced fashion designers created cool new Sorbian clothes in a modern way. We can do this ourselves! Let us develop patterns and accessories.
Dates: 13 February and 18 February 2020 from 10 until 12 o'clock
Please call in advance: 03591/270 870 11.
"Golden autumn"
All you need is some paint and leaves. We make creative collages or build our own wind chime. Would you like to paint, to stamp or to construct? Autumn brings many colours into our lives. If it's possible, please, bring some leaves with you. (material costs: 2€)
Dates: 17 October and 22 October 2019, 10:00 – 11:30 am
Please call in advance: 03591/270 870 11.
For organizational reasons, please inform us if more than 10 children will be attending the event. This number is only for orientation, but basically the number of participants should be at least 8 children / students plus assistants / teachers. In principle, a programme will take 60 – 90 minutes. Individual arrangements can also be made. Children from the district of Bautzen enter free of admission. An extra charge can apply for certain materials that are used during the relevant event.
For information on the content or the organisation of the museum's educational programmes, please contact our assistant, Mrs. Monika Oschika – phone +49 (0)3591-270870-28 or send an email to m.oschika@sorbisches-museum.de.