Small folk. Abundant culture.
Impressive history and lively present with colourful, abundant culture and wonderful customs – that's what Sorbs are known for. Get to know this folk with their plenty traditions – right here at Sorbisches Museum Bautzen. Fascinating exhibitions for the whole family will give you an understanding of trade and traditional costumes, music and religious faith as well as settlement history and contemporary art of the Sorbian folk.
"Witajće wutrobnje" – Welcome to the world of the Sorbs.
Programme overview
At this spot you can see the recent quaternal event-flyer as pdf. file.
-> flyer
KRABAT.
Man. Myth. Brand.
Scarcely any sorbian-wendish legendary figure has ever caused so much attention as the sorcerer named KRABAT. The exhibition treats the life of Janko Šajatović (1624 – 1704), who originated from Žumberak near Agram (Zagreb) and served as a colonel for the Electoral Croatian Guard of the Saxonian Prince Elector.
Šajatović stayed close to the electoral family up to his death, last as a consultant in the rank of Adjutant General.
Through the stories about "KRABAT" he found his path into collective memory. There he caused sensation as the literary hero of well-known writers as Měrćin Nowak-Njechorński, Jurij Brězan and Otfried Preußler.
In the cultural history of the Sorbian nation the character of KRABAT, who developed out of the legendary figure, plays an important role.
The objective of this project is to examine the life of the historical person, that stands concealed behind the myth of KRABAT.
In addition the projects reflects upon the myth-making of Janko Šajatović – in german Johann von Schadowitz – as upon the contribution of sorbian art and literature, that turned him into a myth since the 19nth century.
-> impressions of the opening programme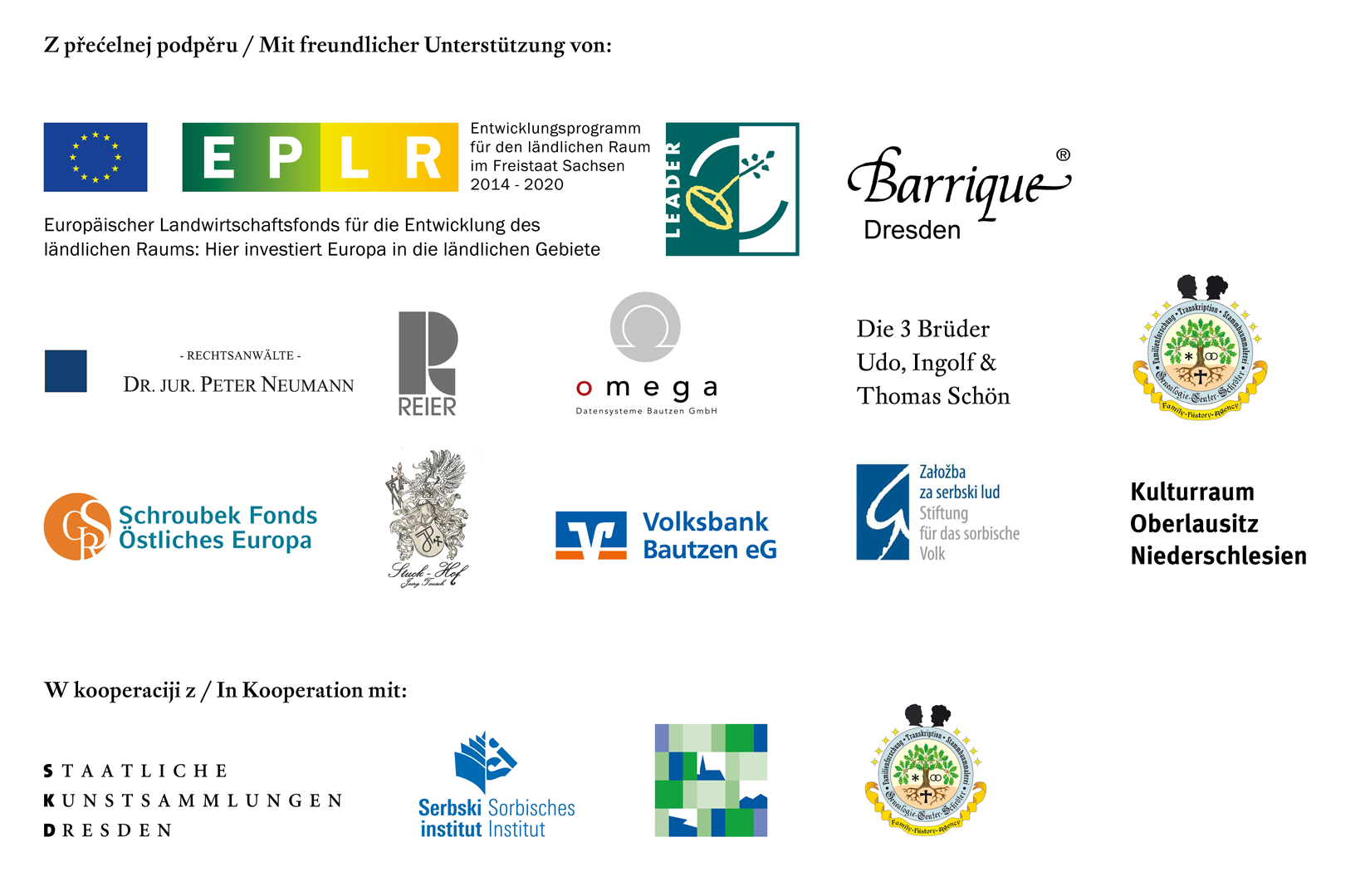 News
Last year the sorbian poet Kito Lorenc passed away. This year on March the 4th he would have celebrated his 80th birthday. On March the 22nd several sorbian institutions and further participants are reminiscent of him. At 2 p.m.a symposium organized by Serbski Institut in Bautzen and the Institut für Slavistik  (Instititute for Slavonic studies) […]
From Saturday, March the 3rd until Sunday March the 25 th folk artist display the art of decorating eggs in the Sorbian Museums each Saturday and Siunday from 1 p.m. until 6 p.m. in the different techniques. Furthermore we offer the possibility to try it out yourself in a workshop. The participation fee is 4,50 […]